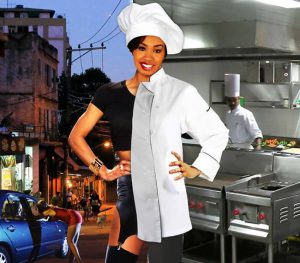 Since inception, Jabez House has engaged over 300 female sex workers through its programmes and outreach.
The first graduation at the Savannah Hotel in 2013 was particularly memorable. Many of the women had never graduated from school or completed a programme before, so it was touching for them to receive an award on stage.

Several women have completely left sex work. Those who still engage in sex work do so on a greatly reduced level. For example, rather than nightly, they engage in sex work once a week, bi-weekly or when under financial pressure.

One client ventured out and launched a snack shop at her home after completing the "Pathway to Productivity" Programme. She later started to sell food and eventually opened a full bar and restaurant. She was also hired to cater for the 2016 graduation ceremony.

A client who was trafficked to Barbados and in sex work for 10 years completely transitioned out of sex work since completing the Jabez House programme. She has been managing a store for the last three years.
With your support the story will continue.